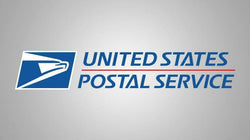 Tracking for purchases from my store $3.40 security caution no lost mail USPS
USPS Domestic first class tracking for purchases from my store. After purchase of tracking, please message me so I know to send your order with tracking or purchase together with your order. 
As a high volume seller I can tell you USPS loses mail often. Sometimes it takes weeks or months until it bounces back. We have no way of knowing unless a buyer contacts us first. 
By default we do not send items with tracking because tracking expense is often more or too significant compared to the items price. 
Now you have the option to have more assurance by purchasing tracking with your purchase from my store.
Tracking is for within the U.S. and Not international. Please contact us with any questions. 
Thank you!