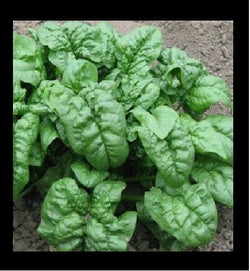 3 Live 3 - 6" inch Seedlings Bloomsdale Spinach Longstanding Garden Heirloom
Listing is for 3 Live seedlings 3 - 6 inches each in 3" pots plants shipped priority. CA customers please contact for shipping quote. 
Seedlings looking for a new home and eagerly wanting to expand. An old standard spinach since 1925. It does better in hot weather than most. Glossy, deep green, and very delicious leaves.
Heirloom
Great for Farmers Markets!